10 Christmas Gift Ideas for those with scoliosis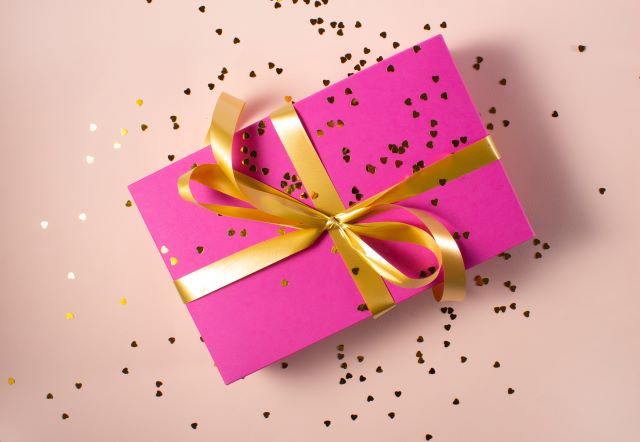 As the festive season is upon us and it's nearly Christmas again (not sure where this year is going!), I thought I would share some of my favourite gift ideas for those with scoliosis.
These are things that either I find helpful (to manage pain or feel more comfortable) or that I've seen and found inspiring. Please feel free to add your own ideas into the comments below. 🙂
This post contains affiliate links.
---
10 Christmas gift ideas for those with scoliosis
1. Scoliosis Art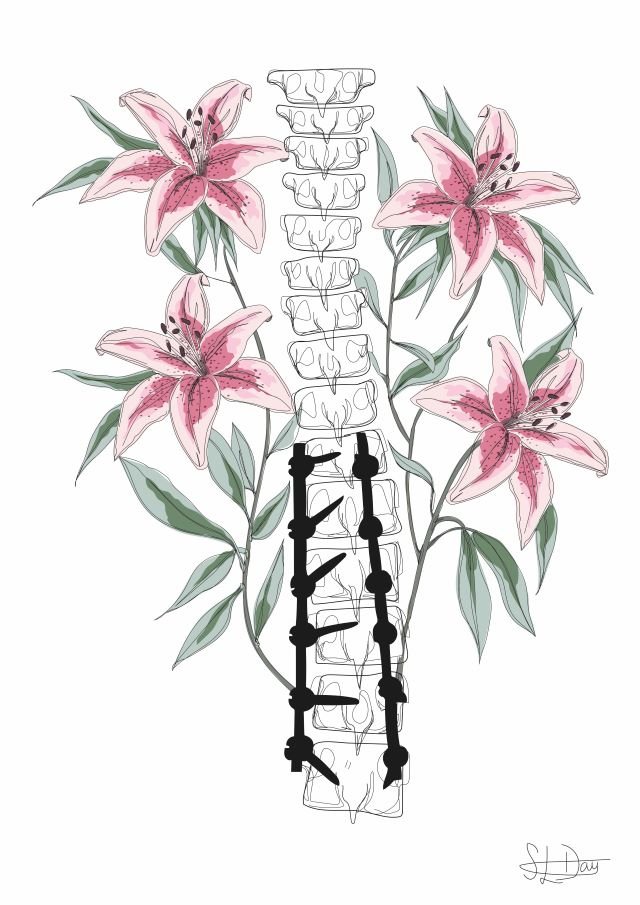 I came across this beautiful scoliosis art on Instagram recently and got quite excited.
The talented Sarah-Louise creates custom scoliosis and spinal fusion drawings, which can be purchased from her Etsy store.
Her amazing artwork would make a very special and personalised gift for anyone with scoliosis.
---
2. Memory foam cushions/pillows
I love memory foam, I sleep with a memory foam pillow and I also use a memory foam pillow for putting behind my back when I'm at work, working from home, or in the car. A memory foam pillow or cushion would make a practical gift for someone with scoliosis.
---
3. Heat Pads
Anything heat related would make a good gift for someone with scoliosis or back pain. Things like heat pads, hot water bottles, heated blankets etc.
---
4. Massage Gun /Rollers
Any massage related gift would be useful with someone with scoliosis or chronic back pain. I've found a few options below.
I haven't tried these particular options myself but they look good and have decent reviews. I am tempted to give the massage gun a go for my lower back pain (and also exercise/running related aches and pains).
---
5. Massage Mat
On the theme of massage, I came across these massage mats recently and thought they looked pretty good. I haven't tried a massage mat myself but it looks like it would feel so good on my back.
I think something like this would be an ideal Christmas gift for somebody with scoliosis or chronic back pain.
---
6. Scoliosis Awareness Gifts
Head over to Etsy and search for "Scoliosis Awareness Gifts" and you'll find a whole host of scoliosis related handmade gifts.
These include jewellery, clothing, Christmas ornaments, colouring books, awareness pins, keyrings, mugs and more!
Not only do items like this make a special gift, but they also help to raise awareness of scoliosis too!
---
7. Motivational Gifts
Living with scoliosis can be hard and sometimes it can get you down, especially on a bad pain day.
On days like these I find affirmations and positive messages really help me. Things like this don't work for everyone, but I've listed some motivational gift ideas (based on what I like) below.
I also really like the products from Spiffy and Nudge Jewellery.
---
8. Pamper Gifts
Related to the above, sometimes a pamper can do the world of good and a hot bath can help to ease back pain.
Pampering related gifts can be a good choice for people with scoliosis – candles, incense, face masks or relaxing bath salts for example. Putting together a little hamper or care package (like the ones from TreatBox) can be a thoughtful gift option, especially if you know someone who is recovering from surgery.
Another related gift idea is a bathtub cushion, which can make baths a lot more comfortable for those with scoliosis. Or even a bubble bath tub massager – I would love one of these!
---
9. Resistance Bands/Fitness Gifts
If you have scoliosis, it's important to keep your core and body strong to support your back and help to reduce pain. My favourite exercises for this involve using resistance bands or an exercise ball.
Exercise related gifts like this are a good option for those with scoliosis, some options are below:
---
10. Higgy Bear
If you are buying a gift for a child or loved one that has recently had scoliosis surgery, then you could consider a Higgy Bear. These cute, handmade bears make a thoughtful 'get well' gift for anyone who has had spinal fusion surgery.
My personal favourite is the 15″ Purple Spinal Fusion Higgy Unicorn.
---
These are just a few ideas of Christmas gift ideas for those with scoliosis. Is there anything missing? Let me know your own suggestions in the comments below 🙂
If you've enjoyed this post, please do follow me on Instagram, Facebook and Pinterest and be sure to subscribe to my YouTube channel!
Louise x
---
Photo by Ekaterina Shevchenko on Unsplash
Pin it!
I had scoliosis surgery in 2010 and blog about my experiences living with scoliosis. My aim is to raise awareness of scoliosis and help and inspire others with the condition.