1 year 8 months post op – You can't see the view if you don't climb the mountain…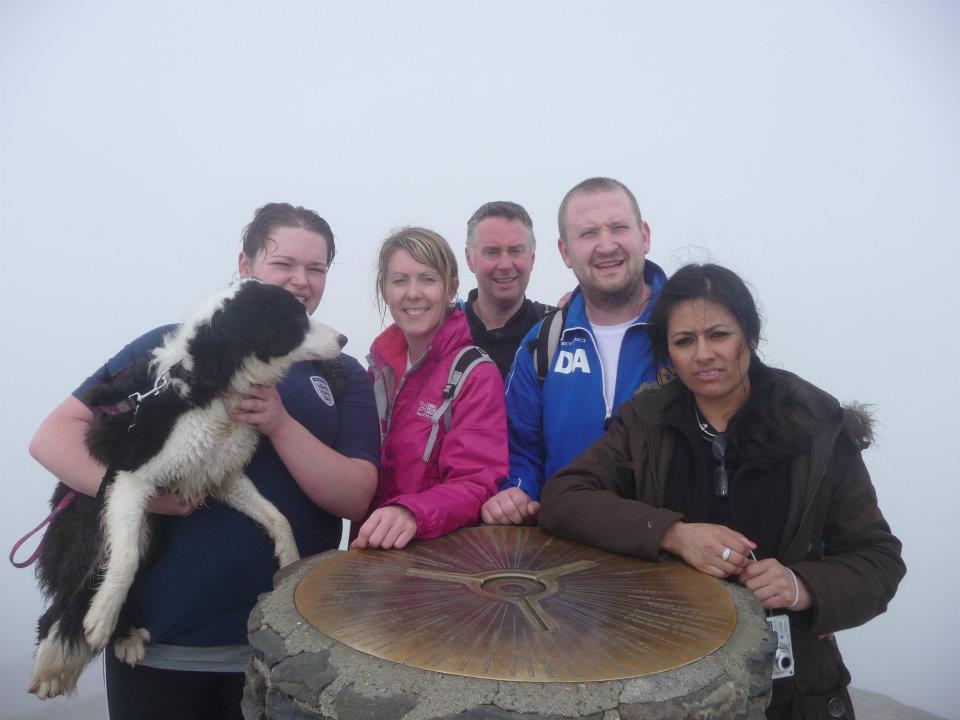 You can't see the view if you don't climb the mountain…
In the early stages of my recovery from scoliosis surgery, this was one of my favourite quotes.
It was a quote that really helped me get through the really tough days as it made me realise that one day, I would look back and realise how far I'd come and how strong I was.
Well this weekend I actually climbed a mountain, Mount Snowdon that is, the highest mountain in Wales at 3560 ft above sea level!
I went with some people from work and at first I wasn't sure if I should go, because of my back as I thought it would be too hard for me but thought it would be a good challenge and didn't want to let me back stop me.
When we got there I realised it wouldn't be easy as there were huuge rocks to clamber over, massive steps, rough terrain and very steep climbs. It wasn't a walk in the park!
When we got about half way up there were also bits I actually had to physically scramble up by using my hands – which is not easy when you can't bend but amazingly I managed and I got ALL THE WAY TO THE TOP!!!
There were some members of our group that didn't even make it up so I was really proud of myself and happy that I managed it.
It felt like such a huge achievement to climb a mountain after all I've been through with my back and it's proof at how far you can come after this surgery if you really put your mind to it.
 I've been going to the gym a lot and I found the climb relatively easy fitness wise, which I'm also really proud of.
 The only thing I didn't like was that the rocks were really slippy, there were some very steep drops and loose rocks and I was soo scared of slipping – this was much worse coming down.
There is a train that goes up and down and I think if I did it again I'd get the train down as I think it's too dangerous walking/climbing down.
My back started hurting as I reached the summit but felt ok after a well deserved sit down in the cafe at the top! Bearing in mind we'd been walking/climbing 3 hours uphill and 3 hours down I think my back coped pretty well overall.
Now I'm in pain from doing it but amazingly it's not my back but my legs that are killing me today! 
It just goes to show that if you keep going and stay positive, even if it doesn't feel like it in the early stages of recovery, there's a wonderful view from the top! (As long as it's not foggy…)
I had scoliosis surgery in 2010 and blog about my experiences living with scoliosis. My aim is to raise awareness of scoliosis and help and inspire others with the condition.