Be Kind To Yourself: 20 Positive Scoliosis Quotes
I personally love a good uplifting quote or affirmation. For this post, I have listed my favourite positive scoliosis quotes that I can apply to my own experiences with scoliosis.
If I've learnt anything over the years when dealing with my scoliosis, it's this. Be Kind to Yourself.
Scoliosis can be difficult to live with at times. It can be painful, uncomfortable and isolating. However, it's all about mindset. A positive mindset can do wonders for your self-esteem and self worth.
---
The pain of yesterday is the strength of today. If you like this quote, you can purchase some items featuring this design in my Redbubble store.
Pin the quotes Pinterest – help to spread awareness! 🙂
One day your story will become part of someone else's survival guide.
You were given this life, because you were strong enough to live it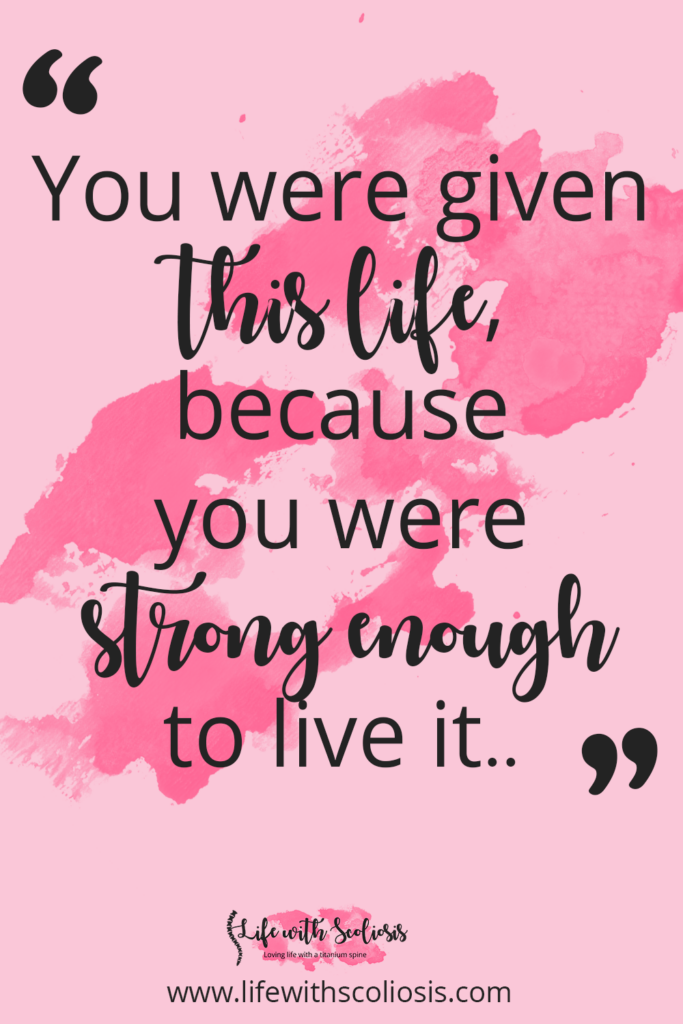 Behind every scar, there is an untold story of survival.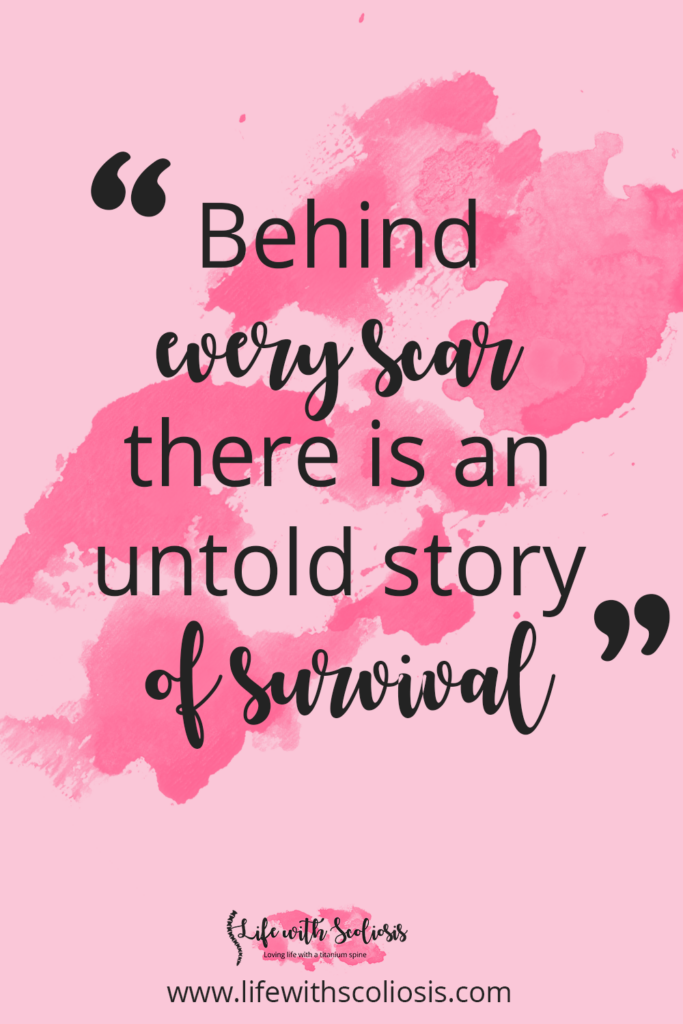 Don't be ashamed of your story. It will inspire others.
Don't believe everything you think
Going through tough times you never thought you'd go through, will only take you to places you never thought you'd get to.
The days that break you, are the days that make you.
The best view comes after the hardest climb.
When life puts you in tough situations, don't say Why Me? Say Try Me.
I want to inspire people. I want someone to look at me and say because of you, I didn't give up.
When you can't control what's happening, control the away you respond.
You have been assigned this mountain to show others it can be moved.
If it doesn't challenge you, it doesn't change you.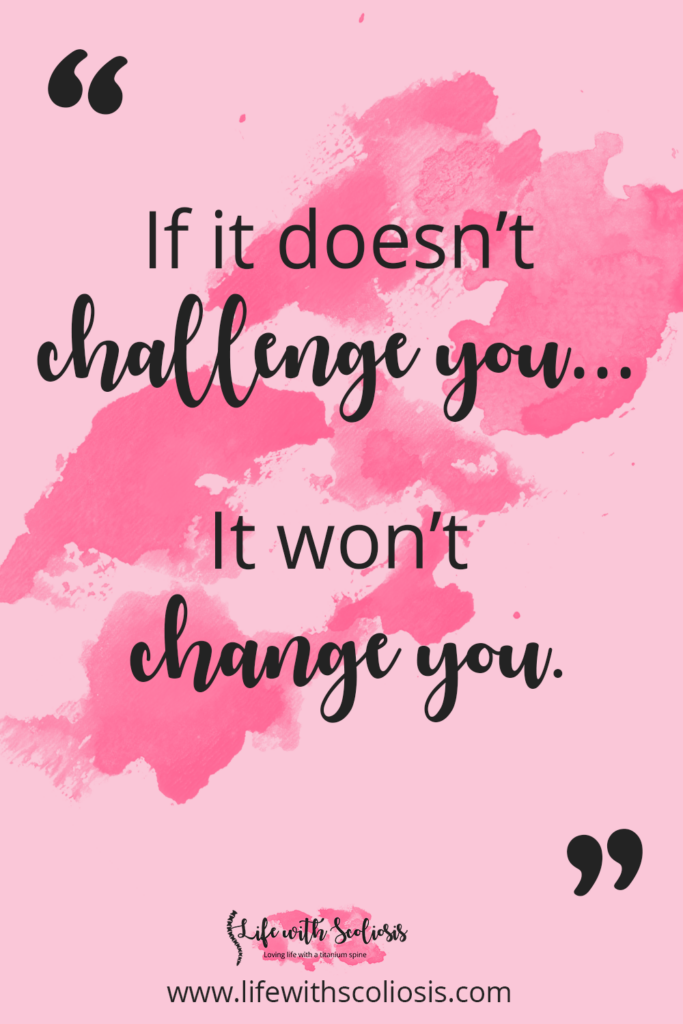 You are stronger than you think
Broken wings still learn to fly.
You are amazing. Remember that.
There's no need to be perfect to inspire others. Let people be inspired by how you deal with your imperfections.
No rain, no flowers.
Stop hating yourself for everything you aren't, love yourself for everything you are.
---
These are some of the quotes that have helped me to deal with my scoliosis and stay positive over the years. Please feel free to share your favourites on your own social media. Do you have any favourite inspiring or positive quotes?
Let me know in the comments below 🙂
Enjoyed this post? Please follow me on Instagram, Facebook and Pinterest!
Be sure to also subscribe to my YouTube channel!
Louise X
I had scoliosis surgery in 2010 and blog about my experiences living with scoliosis. My aim is to raise awareness of scoliosis and help and inspire others with the condition.